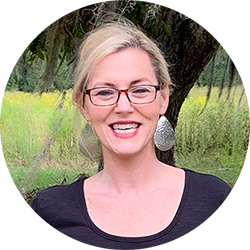 Megan Stalvey
Master's Degree:
Secondary Math Education from ECU
Undergraduate:
B.A Hispanic Studies
16 Years In-Classroom 
Megan has a Masters in Secondary Math Education from ECU as well as a BA in Hispanic Studies. She has taught for 16 years most of that time has been in North Carolina before she moved to Georgia recently. She is certified to teach Mathematic in both North Carolina and Georgia. 
Megan has extensive experience working with struggling learners and students with disabilities. She has worked with a GED program helping students earn a high school diploma. She also taught EC Math classes in NC before moving to Georgia. She also taught 7th grade math and was the lead teacher for the 7th grade department. In Washington, NC, Megan helped develop 5th-8th grade math courses to help struggling and EC students gain a better understanding of the material and be more successful in class. She currently teaches Geometry in Georgia to High School students. She has extensive knowledge in curriculum development and she helped developed Craven County's math 7 course on Canvas.  When she moved to Georgia, her school hired her specifically to help improve their low understanding and low test scores. 
Her personality makes her very approachable and easy to talk to. Her peers are inspired by Megan. She is willing to try new things, obtain more training/education, even dress up to help her students learn. She plans her lessons to help motivate and reach all her students. She uses a variety of methods to facilitate this from manipulatives and learning stations to computer programs. Her caring heart, her funny personality, and her creativity to make innovative lessons allows Megan to reach all her students. 
6th-8th Grade Math, Math I, Algebra I